Web Design and Web Development
Hi my name is Marty Shue, a web designer in Concord, NC and President of Carolina Custom Designs. We are a small team of passionate designers and developers that specialize in clean, user friendly, affordable website design. We provide excellent customer service before, during and after the website design. We have worked with clients all over the world and most every state in the United States. It is not necessary that you live in Concord or North Carolina to benefit from our web design services.
We believe that everyone should have a professional looking website and that is why our web design prices are very affordable. Contact us today for your FREE quote on your web design and web development needs.
Carolina Custom Designs is a full service, professional web design company that has been developing high-quality websites for many years. In addition to custom website design we also offer many other services to assist in the further development of both your website and company.
Some of our key services are:
Website Hosting Packages. Let us host your website!
E-mail Marketing Campaigns (email lists, Newsletters, email blasts)
Print Media Design (Postcards, Brochures, Business Cards)
Social Media Marketing/Integration (Facebook, Twitter)
Content Management System (CMS)
Looking for a WordPress expert?
Well, look no further! We specialize in WordPress development and design. Whether you are looking for a basic WordPress site or a fully custom WordPress site we can help you.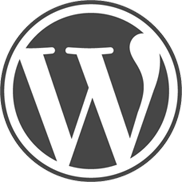 WordPress is the easiest content management system to use to build a great looking website with. We have found it to be extremely easy for new clients to learn to use even if they have never experimented with WordPress before. WordPress is much more than merely a blogging software but if you are looking for a website design that incorporates a blog WordPress should certainly be your top choice. Most likely some of your favorite sites use WordPress but you might not know it. In fact, the site you are visiting right now is built using WordPress.
As mentioned above, WordPress has much more to offer than just a blog. With WordPress you will be in complete control of your website and have the ability to make necessary changes without the assistance of a web developer. Though the initial investment for a custom WordPress site is greater than a traditional HTML site you will certainly save more money over the long haul by being able to quickly and easily edit your own site. You will no longer have to wait on a web developer to schedule your simple changes.
Contact us today to learn more about how you can have a WordPress site
eCommerce Shopping Cart Design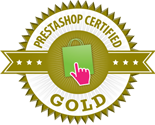 We specialize in PrestaShop eCommerce development for modules, themes and all aspects of front/back-end functionality. If you are looking for our PrestaShop modules and themes visit our store. If you are interested in having us design you a shopping cart visit eCommerce Solutions to see how easy we make eCommerce. Carolina Custom Designs is proud to be a Gold Certified PrestaShop Agency.
Affordable Web Hosting
Carolina Custom Designs (CCD) is a full service web hosting company. Once your site design has been completed allow CCD to host your website at an affordable monthly fee.
Even if CCD did not design your site we would still be glad to host your website on our servers. We will even move your site to our servers absolutely FREE. We guarantee 99.9% up time and excellent customer support.
For more information about our web hosting plans please visit our Web Hosting Plans page. If you have additional questions about our hosting plans please contact our support staff.
Featured Design
(click image to view live site)