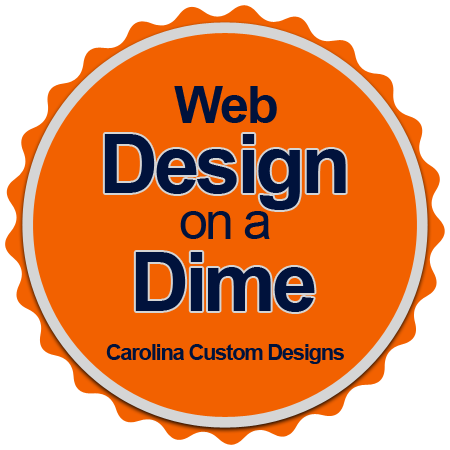 Web Design On A Dime
Are you on a limited budget for your website development? Did you need your site up like yesterday? If you answered 'yes' to either of these questions then Web Design On A Dime may be the solution you have been looking for. Web Design On A Dime consists of a selection of hosted templates designed by CCD that you simply plug in your information and deploy your new website. It is a quick inexpensive alternative to our custom website design packages.
Be up and running in as little as 48 hours!
You may select from one of the templates below. We will add your company logo and information. All of our hosted websites include the following:
Pre-designed theme of your choice (Upgrades available)
Mobile friendly design
up to 5 pages
Company Contact page/form
Admin area: You can make minor changes
Website hosting
'Back to Top' button for ease of use
Add additional pages (optional)
Upgrades and Add-ons available
Web Design On A Dime
$299 one time fee
then just $25 per month
Small Business Theme Demos
Click on a theme below to view the full demo.