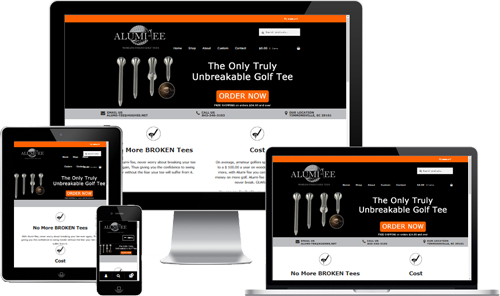 Carolina Custom Designs is delighted to have joined with Alumi-Tee to design a new eCommerce website. We enjoyed working with Cheryl and Brad to bring an updated look for their truly unique product. They now have a fully functioning ecommerce site to take your orders online. We also are happy to be their web hosting provider.
With Alumi-Tee, never worry about breaking your tee ever again, Thus giving you the confidence to swing harder without the fear your tee will suffer from it. "You can pay for Quality, or you can pay more for quantity."
Please visit Alumi-Tee to learn more about their incredible golf tees!