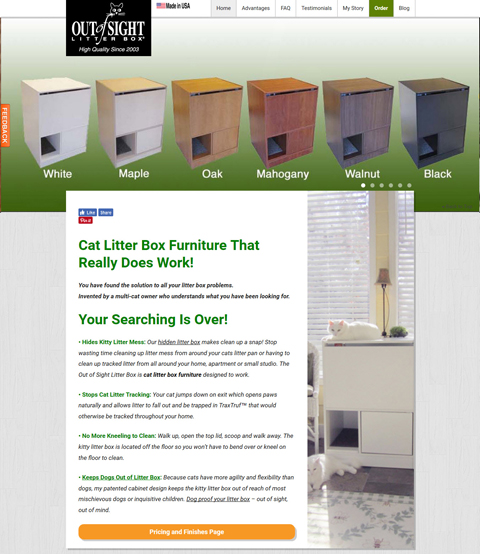 Out of Sight Litter Box™
CCD would like to welcome one of our newest clients. We are delighted to enter into a long term relationship with Paul Pettys and his company, Out of Sight Litter Box™ (OOSLB).
CCD has assumed development of the site and has already migrated the site to our server. In addition to providing the web hosting for OOSLB Mr. Pettys has hired CCD to begin an aggressive SEO (Search Engine Optimization) campaign. We look very much forward to working with OOSLB to ensure top rankings for their great product.
If you are a cat owner or a dog owner with cats I highly recommend taking a look at the Out of Sight Litter Box™. The units are USA high quality made and perform as advertised. The OOSLB is a hidden litter box cabinet that works!