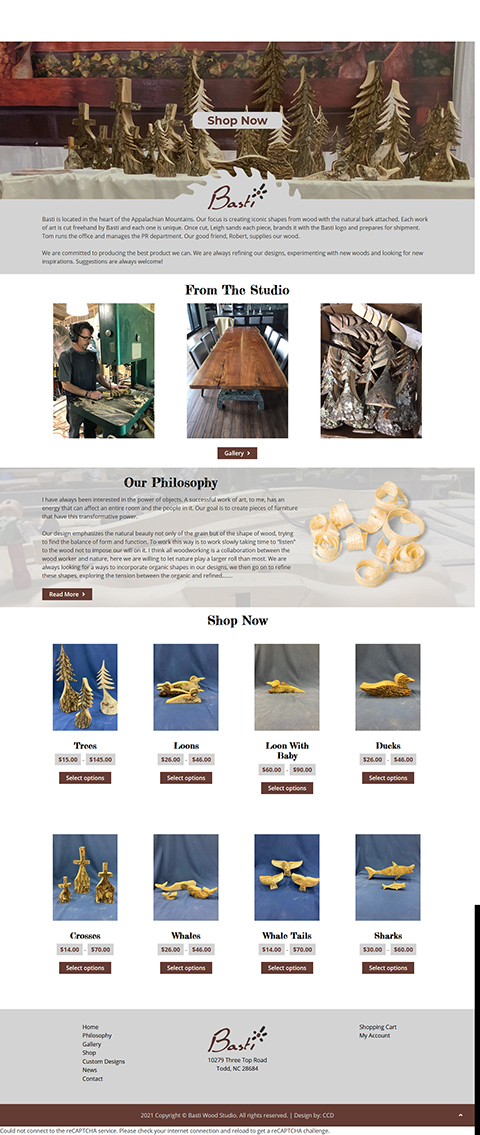 Carolina Custom Designs was enthusiastic to work with Tom of Basti Wood Studio on a beautiful, custom ecommerce website design. He was looking for the functionality that would allow customers to choose the sizes and combinations of the custom wood pieces that are for sale. We are also proud to be Basti Wood Studio's web hosting provider.
Basti Wood Studios is located in the heart of the Appalachian Mountains. Our focus is creating iconic shapes from wood with the natural bark attached. Each work of art is cut freehand by Basti and each one is unique. We are committed to producing the best product we can. We are always refining our designs, experimenting with new woods and looking for new inspirations.
Please visit Basti Wood Studios to view their custom, handmade wood products or to employ them to create your own special wood piece!