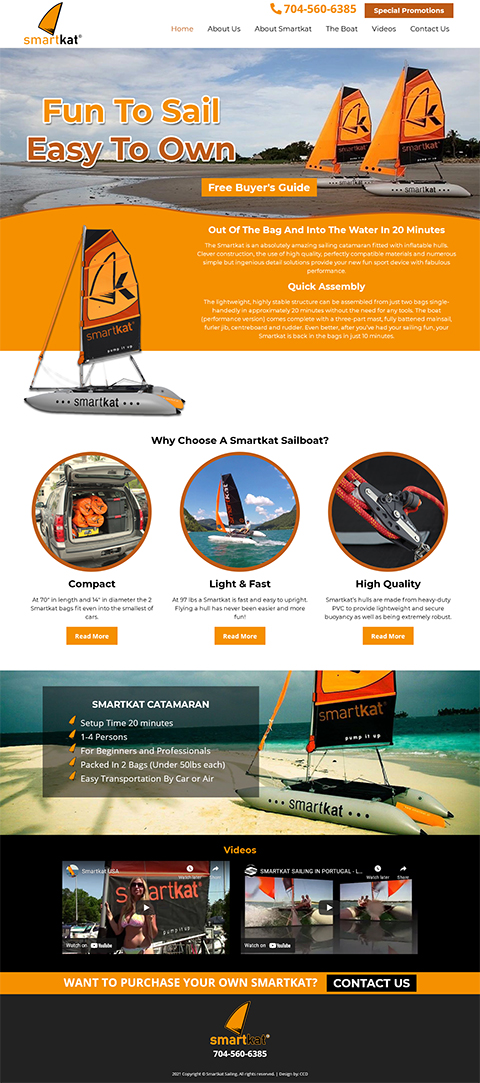 Carolina Custom Designs was delighted to work with Patrick of Smartkat USA on an brand-new, interactive website. He wanted an updated look that we were happy to provide! He also needed the capability to add videos for potential customers to see. Carolina Custom Designs is also pleased to be Smart Kat USA's web hosting provider.
Smartkat was born in 2003. After several prototypes, the design you see today was finalized and introduced to the public as the Smartkat at Europe's largest boat show during "Boot 2006". Since then, the network has grown to over 20 countries worldwide. The research and development and manufacturing facility for Smartkat welcomes visitors. It's located in the scenic town of Steyr, Austria which is less than a 2-hour car drive to west of Vienna.
Visit Smartkat to see their innovative sailboat and maybe purchase one for yourself!