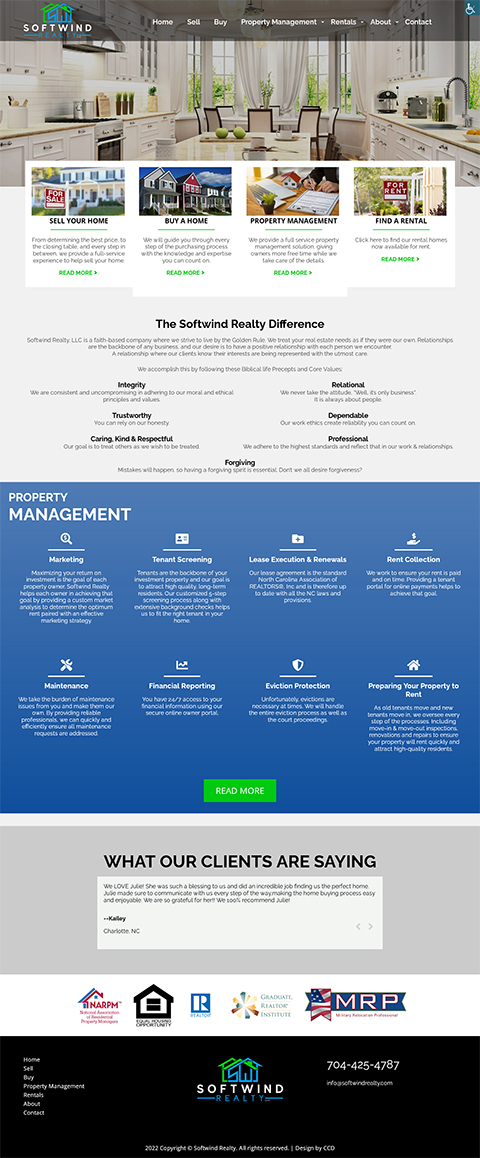 Julie with Softwind Realty came to Carolina Custom Designs with the need for an updated website along with the capability to have potential clients login to a portal for payments and appointments. Along with being a traditional realty company, Softwind Realty offers property management so the ability for homeowners to login to their property was a necessity. CCD was able to accomodate Softwind Realty with exactly what they needed. CCD is also the web hosting company for their website. We truly enjoyed working with Julie!
Softwind Realty, LLC is a faith-based company where we strive to live by the Golden Rule. We treat your real estate needs as if they were our own. Relationships are the backbone of any business, and our desire is to have a positive relationship with each person we encounter. A relationship where our clients know their interests are being represented with the utmost care.
If you are looking for a rental in the Cabarrus County area please visit Softwind Realty and give Julie a call!