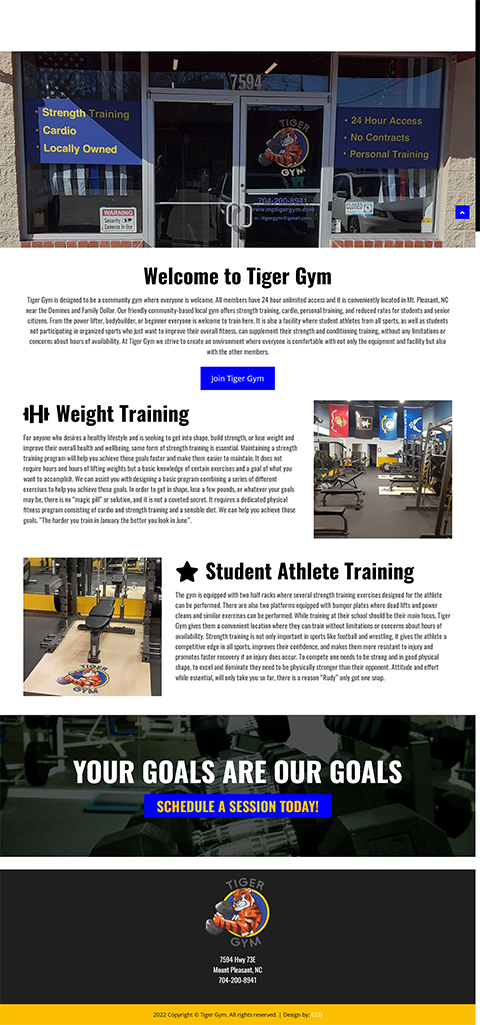 MP Tiger Gym was a new business opening in a small town in NC. They needed a website to showcase their services and trainers plus have the capability for members to join and pay online. Carolina Custom Designs was happy to provide that for them. CCD is also their web hosting provider.
Tiger Gym is designed to be a community gym where everyone is welcome. At Tiger Gym we strive to create an environment where everyone is comfortable with not only the equipment and facility but also with the other members. If a member desires ongoing personal training that can also be provided for a fee.
If you are in the Mount Pleasant area check out their gym!