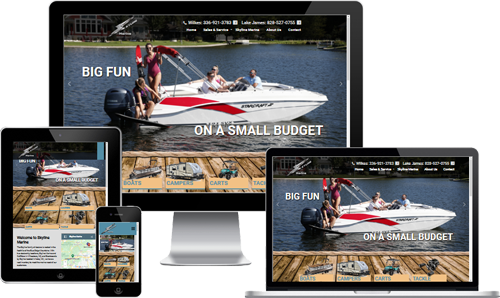 Carolina Custom Designs is delighted to have worked with Jeremy Bogard owner of Skyline Marine on a custom, updated website for his business. Skyline desired the ability to display boats and other outdoor recreational products for their customers to view before purchase. Pictures, details and pricing needed to be easily available for potential buyers. CCD was able to create a highly custom website to meet the needs of Skyline Marine.
Skyline Marine is a family owned business located in western North Carolina. Whether it's a new pontoon, fishing tackle or service on your current boat or you're just looking for a boat rental on Kerr Scott Lake, we are here to help you enjoy the local lakes.
Take a moment to visit Skyline Marine and plan a trip to the lake!