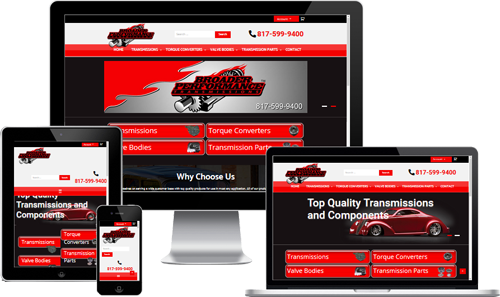 Carolina Custom Designs is thrilled to have worked with Jay and Tiffany Robarge with Broader Performance on a new, renovated eCommerce website design. Broader Performance was in need of a site for customers to come view their products and make the necessary purchases. CCD was able to create a site with all the functionality Broader Performance required. We are also pleased to be their web hosting providers.
If you require a complete transmission package or transmission components Broader Performance can help. They do most of their custom work in house. Broader Performance will take the time to listen to your needs and provide you with the products needed to make your project a success!
It was an enjoyable experience for us here at CCD to work with Jay and Tiffany at Broader Performance!
Please visit Broader Performance for all of your transmission and parts needs.